Established in 2017, our owner created the business with the mission of being "Client Focused"; having a professional crew that showed up on time, did quality work, and followed-up with each customer. We thought the reputation of our remodeling peers was inexcusable and in general, the public deserved a more professional option; thus, Germantown Home Pros was born. With management experience across different industries and over a decade of home remodeling experience, we opened our doors in 2017.
About us
WHO WE ARE
Germantown Home Pros is a leading and reputable Residential Services Firm. Customer focused, we take a comprehensive approach to project management, providing our clients with a wide range of services to cover their needs. Get in touch today to learn more about how we can help make your vision a reality or to schedule an in home consultation.
Contact
Whether painting, gutters, roofing or landscaping, we're here to help make the outside of your home more enjoyable!
EXTERIOR
RENOVATIONS
From major over hauls in a kitchen or bathroom, to minor repairs we make sure to give your home the care it requires!
INTERIOR
RENOVATIONS
Fire or Water emergencies occur, when they do we work with your insurance company to get your home back to normal!
DISASTER
RESPONSE
KITCHEN AND BATH REMODELING
While working on home renovations it is important for Client's to work with a Project Manager that is Client focused and thoroughly understands Client expectations and determined to deliver desired results. We work together with our Client's, discussing design, materials, and time table of project at the beginning and throughout the project. At Germantown Home Pros, our goal is to bring our Client's vision to life while working with them every step of the way. Want to learn more about specific projects? Get in touch today, we pride ourselves in our references.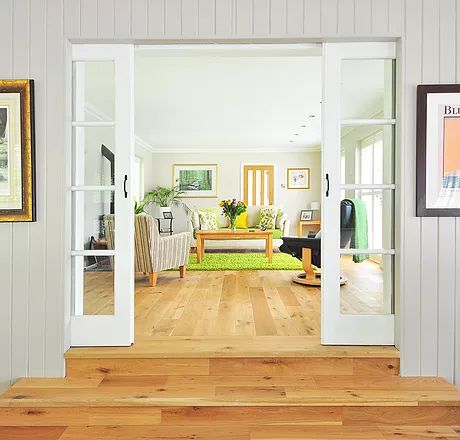 FLOORING RENOVATIONS
Hardwood, Engineered Hardwood, Laminate, Tile and Stone, or Vinyl flooring projects require precise measurements and cuts, as well as a variety of tools, while following manufacturer's instructions to ensure a professional installation occurs. At Germantown Home Pros, our goal is to complete any project on time, within budget, while delivering on our promise of quality work, ensuring absolute Client satisfaction. Want to learn more about specific projects? Get in touch today, we are happy to provide references.
HANDYMAN SERVICES
We realize not everyone has an immediate need for a major renovation, we would still love to help and that's why we offer Handyman services. We are Licensed, Insured and Bonded and ready to help resolve a singular issue or complete the longest "Honey-Do List" around your home. Want to learn more about specific projects? Get in touch today, references available upon request.
CONTACT
Do you have a project in mind? Get in touch today and let our licensed experts help get the job done right.